Mª Yolanda Sánchez Pérez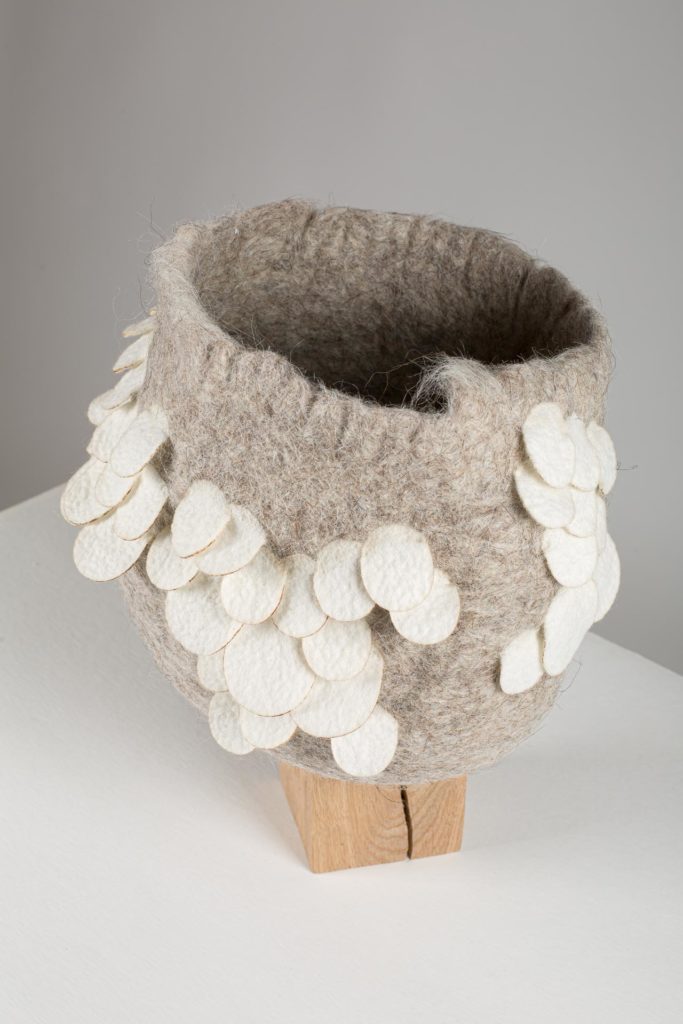 Titulo: Orígenes: kaiku
Técnica: Fieltro modelado a mano en húmedo, corte láser, aplicaciones de fieltro con aguja
Materiales: Fieltro (lana carranzana, lana merina), piedras, madera de roble maciza.
Año: 2020
Concepto:
Esta pieza está inspirada en el tradicional Kaiku del País Vasco. El Kaiku es un recipiente de madera tallada con un cierto grado de inclinación que se utilizaba antaño para recoger la leche. Se usaba calentando piedras en el fuego que luego se introducían en el Kaiku lleno de leche para hacer la cuajada y el queso. Con el título Orígenes: Kaiku, quería además poner de relieve el verdadero recipiente de la leche: la oveja.
La artista realiza objetos con lana creados para contar historias que nos emocionen. Pone de manifiesto el recuperar y conservar una materia prima cercana, apoyar razas autóctonas en peligro de extinción, dignificar el pastoreo, el mundo rural y las tradiciones de un pueblo. En los procesos intenta aunar técnicas y herramientas: las tradicionales como el fieltro realizado a mano y las digitales como el diseño y corte en láser. Buscar el equilibrio entre la tradición y lo contemporáneo: en el diseño, concepto y realización técnica.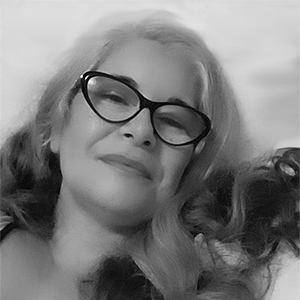 Artista que desarrolla su trabajo hasta el año 2004 como conservadora y restauradora del patrimonio histórico-artístico, correo de obras de arte y coordinadora de instalaciones de exposiciones en numerosas instituciones públicas y privadas, nacionales y extranjeras, como El Museo Nacional Centro de Arte Contemporáneo Reina Sofía de Madrid, Museo de Bellas Artes de Alaba-Vitoria, ARTIUM de Vitoria, The National Gallery of Canada en Ottawa, Fondation Pierre Giandda en Martgny de Suiza, Instituto Cervantes Berlín/New York, Macedonian Museum of Modern Art de Thesalonica…..entre otros. Inicia una nueva andadura con una formación en creación plástica y artesanal, en ámbitos multidisciplinares en materias naturales, textiles y tintes. Crea su propia empresa artesana en 2009. Especializada en el sector textil con una producción basada en materias primas naturales como la seda y la lana.